Archive for the ' R.I.P ' Category
Amy Winehouse – Valerie (Live from Nelson Mandela 90th Birthday Celebrations) performed at the 46664 Hyde Park concert.
On Sunday afternoon, May 30, 2010, a public memorial service was held for the late Ronnie James Dio at Forest Lawn Cemetery in Hollywood, California. Approximately 4,200 people were in attendance at the memorial. There were almost 1,200 family, friends and fans in the auditorium at The Hall Of Liberty and an overflow crowd of close to 3,000 people outside who watched the live feed on a huge screen with an awesome sound system.
Eddie Trunk, of "Eddie Trunk Live" on XM Satellite Radio and VH1′s "That Metal Show," served as the master of ceremonies. Having known Ronnie for several years, Eddie had many personal memories and amusing stories to share about he and Dio during the afternoon agenda on Sunday.
The memorial was a retrospective of the career and the life and times of Ronnie James Dio. We saw a great deal of video footage showcasing Dio throughout his career from his very first band "Ronnie And The Red Caps" to the many famous bands for whom he served as the frontman for over the years; Elf, Black Sabbath, Rainbow, Dio, and Heaven & Hell. There were many great photographs projected on the big screen as well as rare video concert footage from many tours with his many bands and band mates. We heard him belt out hit after hit on some of his signature songs and it was a reminder of why he was so revered as the ultimate heavy rock/metal singer and frontman who will forever be incomparable and never forgotten.
The four hour memorial ceremony included many friends and family who spoke, including Dio's son Dan Pandavona and Dio's personal assistant Willie Fyfe. Numerous musicians also spoke including Scott Warren of Heaven & Hell, and David "Rock" Feinstein – formerly of Elf. Simon Wright, former AC/DC drummer recalled some humorous stories of he and Ronnie over the years. Lemmy Kilmister of Motorhead, who was playing a festival in Europe, spoke about his good friend Ronnie via video. Nick Jackson (the pyrotechnics guy) recounted a very funny story about bombing holes in the stage at The Hammersmith Odeon in London while testing explosions before one of Dio's Black Sabbath performances. Every person who spoke made some kind of reference about how Ronnie was one of nicest guys you would ever want to meet. Many of them told stories of how much Dio loved his fans and how he would often stand outside the tour bus for hours and hours (even after the crew had dismantled the concert stage) and how he would sign autographs until the last fan had gone home. The fans were very important to him and he made sure that everybody knew it. He treated everyone with love and respect and always was a very caring soul.
There were many acoustic performances throughout the memorial service. Paul Shortino (Rough Cutt, Quiet Riot) sang a very emotional version of John Lennon's "In My Life." Geoff Tate (Queensryche) performed a haunting rendition of "Hallelujah." Glenn Hughes (Deep Purple, Black Sabbath, etc) – who was Ronnie's favorite vocalist – performed twice, singing a favorite song of Ronnie's called "Coast To Coast" and Glenn also sang "Catch The Rainbow" with fellow musicians Scott Warren (Heaven & Hell) and Craig Goldy (Dio). Joey Belladonna (Anthrax) did an acoustic version of "Man On The Silver Mountain." John Payne (Asia) performed the song "Heaven & Hell."
Everyone who attended received a Dio "button" to wear and we also received a souvenir memorial booklet which features photos, quotes, well wishes and stories from close friends of Ronnie James Dio. The souvenir button and the black and white book cover features the same reverse silhouette image of a famous Dio photograph. Quotes in the book are from actor/musician Jack Black, close friend and musician Geezer Butler (Black Sabbath), Brian May (Queen), Lars Ulrich (Metallica), Craig Goldy (Dio, Guiffria, Rough Cutt), Doug Aldrich (Dio, Whitesnake), Vinny Appice (Heaven & Hell, Black Sabbath, Dio), Scott Warren (Dio, Heaven & Hell), Chuck Garric (ex-Dio, Alice Cooper), Lemmy Kilmister (Motorhead), Tony Iommi (Black Sabbath, Heaven & Hell), Ritchie Blackmore (Rainbow), Roger Glover (Deep Purlple), Glenn Hughes (Deep Purple, Black Sabbath, etc), David Coverdale (Whitesnake), and Judas Priest.
Everyone who spoke at the memorial made reference to Ronnie's long time partner/manager and wife of approximately 40 years or so, Wendy Dio. Wendy and her management team were responsible for every aspect of Ronnie's career. Wendy, of course, was by his side until the end – a relentless cheerleader for his fight with stomach cancer, the monster that he finally succumbed to. Wendy attended the memorial and at its conclusion managed to grace the podium with enough strength and tears to thank everyone for their love and support. She received a very appropriate and well deserved standing ovation.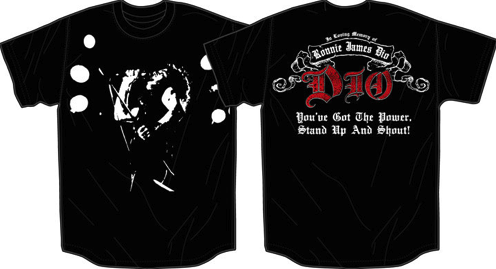 Photo courtesy of http://www.RonnieJamesDio.com ©2010
Also talked about at the memorial service was the charitable work that Ronnie was involved in. Ronnie James Dio was instrumental (excuse the pun) in several charities throughout his career. He supported and helped build the Los Angeles based "Children Of The Night," helping to save run-away teens from forced prostitution and to get them off the streets. Wendy Dio is currently chairman of "Children Of The Night." Ronnie was an organizer of "Hear N' Aid," the metal music answer to raise relief for famine in Africa, inspired by the charity awareness of "We Are The World," "Band-Aid" and other musician-collaborative songs which came out in the 1980′s. "Hear N' Aid" raised over $1 million within the first year. Now there is a new charity, "The Ronnie James Dio Stand Up And Shout Cancer Fund." The fund is committed to the early detection and prevention of cancer through facilitating access to medical screening and medical educational programs. It supports programs designed to integrate medical knowledge into local communities such as cancer screening programs, education on nutrition in cancer prevention, exercise and overall wellness. The goal of the fund is to reduce the risk of developing life threatening cancers by offering access to preventative medical services. To donate to "The Ronnie James Dio Stand Up And Shout Cancer Fund" go to the official Ronnie James Dio website at http://www.ronniejamesdio.com/ . People who donated at the memorial service received a commemorative Dio T-Shirt in exchange for their $25 donation. Many people donated and wore the their T-Shirts during the memorial service.
At the end of the memorial service everyone in attendance, including the fans and the audience outside, were invited into The Hall Of Liberty to pay their respects and to view Dio's flower-laden casket which was present during the entire memorial service. "It's the way Ronnie would have wanted it," said Eddie Trunk.
The private funeral was held the day before the public memorial, on Saturday, where family and close friends were able to say their goodbyes in a more personal way without an audience present. Ronnie James Dio will be buried privately this week.
On Sunday, May 16, 2010 we lost a hard rock/metal icon and an incredible vocalist.  Ronnie James Dio, 67, (formerly of  Black Sabbath, Rainbow, Dio, Heaven and Hell) died peacefully at 7:45am in a Los Angeles hospital from his battle with stomach cancer.  Dio may have been small in stature but he had one of the biggest musical voices on the planet.  He was a powerhouse and the ultimate frontman.  He was also a heck of a nice guy!  He will be dearly missed, but never forgotten. Dio's tour manager and best friend Roger Summers told me: "All I can say is that in those 16 years that I have known Ronnie I never saw a person like him, humbled, nice and caring. He treated his entire crew like family. I just want to say that Ronnie and Wendy Dio changed my life in a positive way and showed me real friendship. Everybody who met Ronnie knows what I'm talking about. On Sunday a big part of my heart broke. He lives forever in our hearts."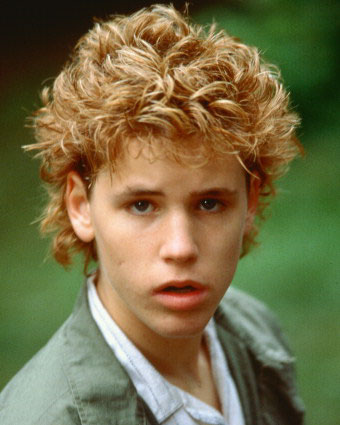 Actor Corey Haim died this morning of an apparent overdose, possibly accidental according to LAPD. He was 38.
R.I.P. Corey
The third operator steams a singer.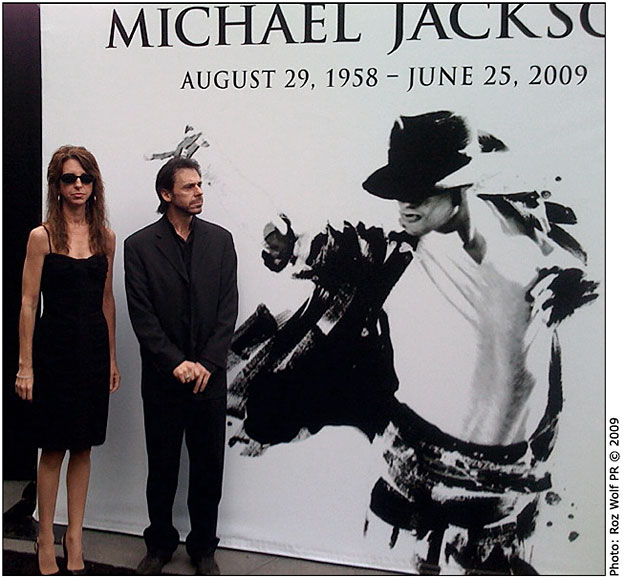 GhettoBitch (aka Marlene Stoller, host of Ghettoradio's "The ROCK Show") and filmmaker brother Bryan Michael Stoller in front of one of the many MJ canvasses at the "friends and family" entrance to the Staples Center.
On Tuesday July 7, 2009 I attended the Memorial Service for Michael Jackson at The Staples Center in downtown Los Angeles.  My brother Bryan Michael Stoller was a very close friend of Michael's for over twenty years.  He asked me to attend the service with him.  In the mid 1980's Bryan wrote and directed a parody of Michael Jackson's Pepsi commercial.  Jackson saw the parody on TV and contacted the TV station asking how he could contact Bryan.  Bryan received a phone call one day and the caller said "Hi, this is Michael Jackson".  Bryan says he almost hung up because he thought it was a prank call. Good thing he didn't because that phone call launched a friendship that lasted over 20 years.  In the years to come Bryan would spend many days and weeks at Neverland with Michael.  In Bryan's 2004 Feature Film "Miss Cast Away And The Island Girls" Michael Jackson is featured as "Agent MJ".  Bryan and Michael had plans to co-direct a feature film with Mel Gibson's company called "They Cage The Animals At Night".  Bryan was scheduled to mentor Michael and his children about filmmaking after his 2009 London Tour.  Bryan last saw Michael about 2 months ago when he visited Jackson for a week in Las Vegas.  They spoke on the phone 2 weeks before Michael passed away.  Since then Bryan has been featured on many news programs talking about his late friend Michael.  Woodiewood did an impromptu live phone interview with me the evening of the memorial.  So rather than write an article describing how it was to be inside the Staples Center, I have chosen to post this interview because it is more descriptive than anything I could post here and it would be pages long.  It is very informative, so please give it a listen.  Unfortunately the very beginning of the interview was not recorded so what you will hear is "already in progress, raw and unedited".
[mp3player height=20 config=fmp_jw_widget_config.xml file=http://poprock80s.com/wordpress/mp3/mj_memorial_interview.mp3]
I have also posted some links below of some of the articles about Bryan and MJ, as well as news clips for the Bryan Michael Stoller interviews:
"They Cage The Animals At Night"  http://www.mtv.com/news/articles/1453757/20020502/jackson_michael.jhtml
NEWS VIDEOS:
(These videos may be replaced on the web by the news source and may not be available here soon.
Please let us know if these links no longer function)
FOX News "Geraldo At Large" Interview with Craig Rivera – 06/27/09
Scroll the page to:  "

Enemies Within
Allegations persist that Jackson's new inner circle contributed to his demise".
FOX News "On The Record" Interview with Greta Van Susteren - 07/07/09
Staples Center, Post Jackson Memorial
Close friend gives insight on 'King of Pop's' relationship with his children".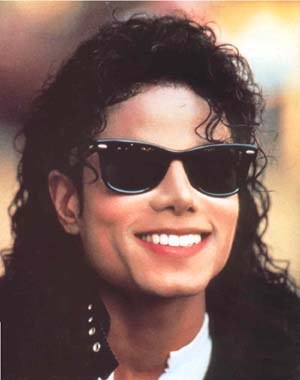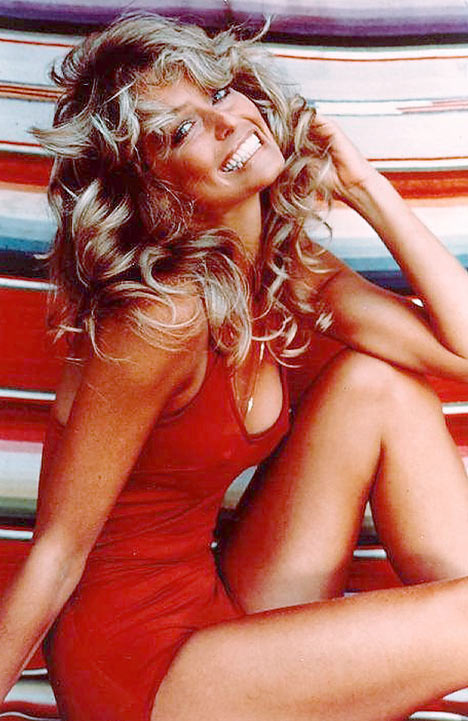 Farrah Fawcett, who became the postergirl for a generation of teenage boys and men in the 1970s, has died after a long battle with cancer. She was 62.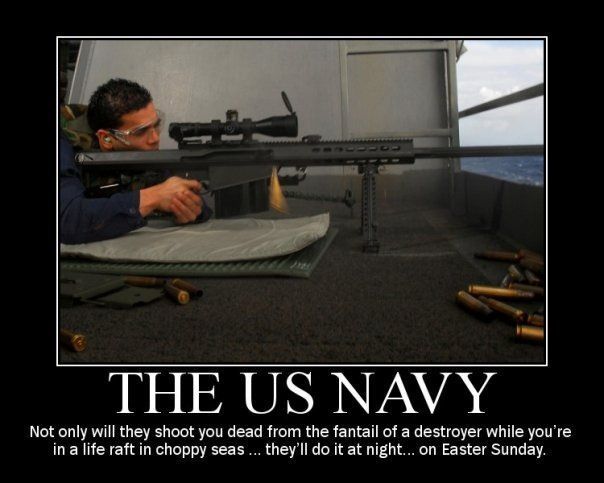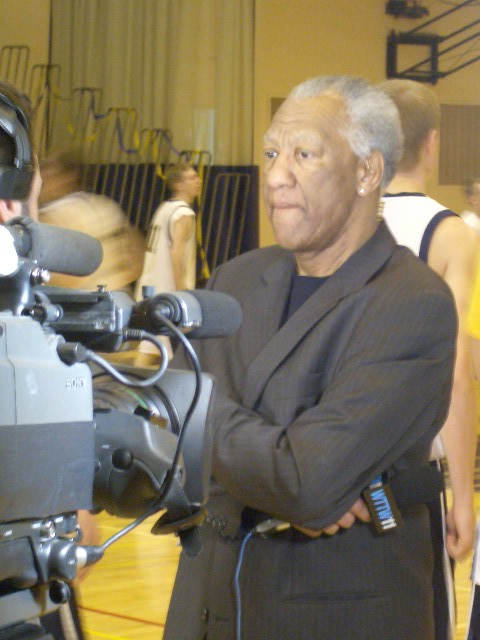 CHICAGO (AP) — Norm Van Lier, one of the most popular players in Chicago Bulls history and one of the NBA's top defensive players in the 1970s, was found dead in his home just blocks away from the team's arena Thursday. He was 61.
The cause of death was not immediately known, authorities said.
Van Lier's death was discovered on the same day that former Bulls coach Johnny "Red" Kerr died.