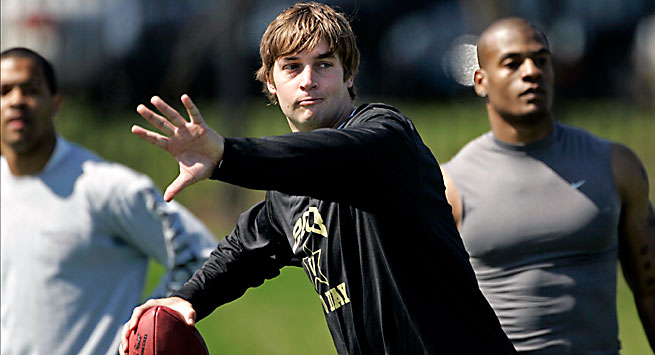 LAKE FOREST, Ill. – In what was both a monumental and surreal few hours Thursday afternoon at Halas Hall, the Bears dramatically revamped their offense and their future.
General manager Jerry Angelo and the personnel department stunned the NFL by boldly acquiring Pro Bowl quarterback Jay Cutler in a blockbuster trade with the Denver Broncos, and then soon thereafter agreed to terms with free agent offensive tackle Orlando Pace, a seven-time Pro Bowler, on a three-year deal.
"We had a big day as everybody knows," Angelo said during a conference call with the media. "We're very happy with the outcome. It just all came together, and really it came together unexpectedly."
To the surprise of many, not only were the Bears involved in the Cutler derby; they won it. Chicago acquired the 25-year-old and a 2009 fifth-round draft pick (140th overall) in exchange for quarterback Kyle Orton, first-round picks in 2009 (18th) and 2010 and a third-round pick (84th) in 2009.