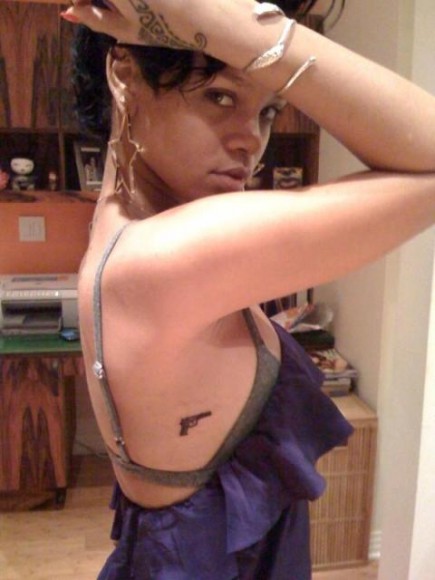 Just look at that beautiful Gun Tattoo she got. That just screams sexy and sophisticated. Some may be upset with me calling her a hoe but if you asked Chris Brown or the Urban Dictionary I'm right on target.
1.  dumb hoe
a hoe who gets out of line & needs to get smacked
Dumb hoe, wheres me money… pow… next time get me money bitch.