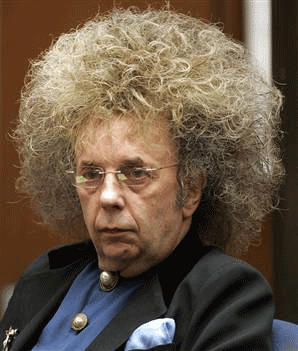 In the seldom used Me So Tiny defense, vertically-challenged Phil Spector cites his "short-coming" as proof of innocence.
Spector is on trial for the 2003 murder of 6'2″ (in heels) Lana Clarkson. Spector, at 5'5″ (not in heels), claims it would have been physically impossible for him to have administered the shot which entered Clarkson's mouth at a downward angle.
HmMmM … DeeDee Kupps ponders …
perhaps Spector owns a rebounder!